Sep 30, 2014
Pleased to Meet You!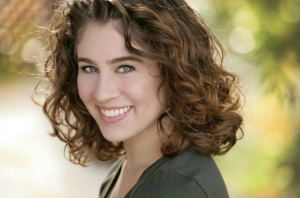 Hi!  My name's Sarah, and I've known Tanii since October of 2003 when we met while I was working for a home repair company.  Tanii called in to place a work order to repair a fence, and when she happened to mention that she had horses (magic word!) I basically invited myself over to meet her and the "herd."
I've always had long hair, and a couple of years ago I decided to take the plunge and chop it off!  It was liberating, to say the least.
Fast forward to eleven years later and she and her husband have become two of my closest friends.  We often joke about them having adopted me – my parents are actually both alive and well and happy that I have such great people in my life.  Up until recently, my relationship with Tanii has been confined to friendship and horses, and I'm thrilled to have the opportunity to work with her now as her personal assistant!
I've been blessed with two parents who laugh with and love each other very much, and have provided a pretty stellar example of what a happy and healthy marriage looks like.  I'm thankful to have Tanii and Charles in my life as two more role models.
As Tanii's personal assistant, many of you will likely be speaking with me.  I look forward to getting to know you, and, rest assured, I'll keep Tanii in the loop on our discussions.