Sep 26, 2014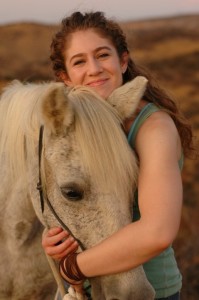 Relationships come in all shapes and sizes, both personal and professional. But for all the different ways in which we interact with others, all truly great relationships have some things in common.
When Charley and I decided to hire our friend and extended family member, Sarah Carman, as my personal assistant, it was our most fervent hope that our working relationship would be as great and enduring as the personal relationship we had enjoyed for over ten years.
We were not disappointed!
Horse and animal lover, Sarah, is that strong and gentle soul, who is also articulate when expressing deep-seated opinions yet tolerant and genuinely interested in the opinions and viewpoints of others. What a treat that our schedules, lives and needs converged! Here she is with our beloved horse, Refinado (Ref), in his 30s at the time this photo was taken. Can you feel the love?
Sep 18, 2014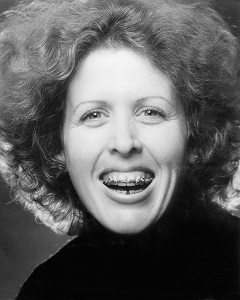 In 1977, I got hired to play a small part in Joan River's movie, Rabbit Test. Most actors worry about ending up on the cutting room floor (showbiz-speak that means you may get paid for acting, but your part might get cut out of the movie before it hits theaters).
Me in 1976. Joan loved the braces so I got the part! I was 34 at the time, working for KABC-TV. Everyone thought I was brave for wearing metal in my mouth at a TV studio where image is everything!
Mar 12, 2014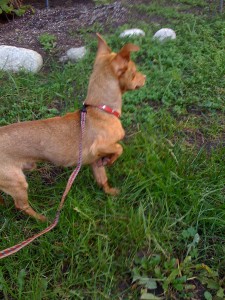 I know it doesn't sound very romantic to say that your most personal relationship is workable. But when I hear people say that it takes "work" to keep a relationship going–as if it's a constant struggle without which it would fall apart–I must comment.
It was Christmas Eve 2011. We found this little guy—abandoned, cold and starving—on the hill behind our house. We took him in, fed him and got him physically well. He bonded with me and bit everybody else, finally giving Charley a deep puncture wound on his hand. Some relationships–despite our investment of time, effort and desire–just don't work out because they weren't workable to begin with.
Feb 14, 2014
I think there must be something inherently wrong about being a love and relationship expert and not writing a blog on Valentine's Day! So before I get an angry email, here goes!
On Valentine's Day 1987—two weeks before our wedding—I gave Charley a beautiful bouquet along with several large balloons, each with words of love emblazoned on it.
Charley and me on a cruise ship about 12 years ago. Not one of those 10-story hotels on the water, but a lovely and sleek ship reminiscent of bygone days.
Dec 18, 2013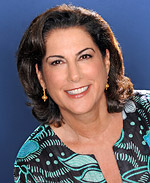 Many months ago, I had the good fortune to pick up a book called The Soulmate Secret by Arielle Ford. I had purchased it and other books in the relationship genre to see what authors and experts were doing–what they were saying, what advice they had to offer, and how well and compellingly they were communicating their messages.
Arielle has had a successful career as a publicist, PR person, producer and author (and probably lots of other things). And I know from reading her book, that helping people find the loves of their lives ranks high on her list of accomplishments.