Sep 4, 2017
Jack Canfield ("Chicken Soup for the Soul") Likes My Book!!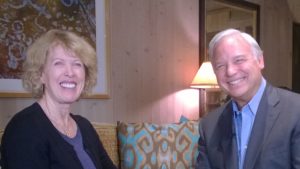 Jack Canfield is the co-author of the mega-bestselling series of books, Chicken Soup for the Soul. He is also an internationally-recognized motivational speaker and consultant. Here is what Jack had to say about Ten Weeks to Love:
"When I was growing up, we didn't have a class called 'Love 101.' If we had, this book would have been required reading!"
Me with Jack at his estate in Santa Barbara, California in December 2014 where I met many talented and inspiring writers and authors. We were all learning "from the master," and learn we did! Jack is a truly caring individual. He was warm and gave us all insights to last a lifetime!
And with that nice opening, "I'm back!!"
Been a long time since my last posts. But I'm back at it and plan to stay! I have a lot to say—to  share—with you if you'll listen. And not all of it will be about those closest and most personal of relationships. Because the things I've learned over these many years are fundamental to ALL relationships: personal and professional, family and friends, business and working relationships and even, dare I say, political!
But first, I want to share with you some very good news! On February 28th of this year, Charley and I celebrated our 30th wedding anniversary! Not bad considering we got married four weeks after we met in 1987, me at 45, Charley 29. It doesn't hurt that he still thinks I'm eye-candy—body, mind and soul—and I still can't believe someone else didn't snap him up before I did! Their loss—my gain!
Plus, we've worked together all this time, which begs the question: Do we ever tire of being together? The answer is "NO!" This does not mean we are joined at the hip. Charley indulges his passions (classical guitar, photography) while he continues to be my "horse husband," i.e., he supports my horse habit.
While it's an accomplishment to be married to the same person for that length of time, what's really important is that we still care deeply for one another. We continue to marvel at how much we love being together and consider ourselves blessed especially when we see other couples struggling, barely coping, agonizing over and in their relationships.
Further, together we've raised three now-adult kids, all of whom are wonderful, caring, productive, smart individuals. And they've continued to pay it forward with their kids, five in total from two to 23 (and now married)! Even more for which to be grateful.
Yesterday, we got to talking about adventures we've had over these many years–mostly good, but some challenging. As the memories flooded into view, the laughter continued unabated. I love to laugh and having so many choice moments to recall that bring on the giggles, made it even more special.
I am indeed blessed!
In closing today's post—and as this writing adventure starts up again—here's a taste of what's to come:
You can start to salvage and repair ANY relationship using this one simple trick!
How planning your divorce before the wedding can actually improve your chances of a long-lasting and loving marriage.
The real secret to great communication with anyone! So simple! So overlooked!
How to get people to change without nagging them to death!
How to talk politics without arguing (might take a moment or two, but you'll get there).
What it takes to have a great and long-term love relationship.
What I learned from horses, dogs and cats about creating happy, healthy and loving relationships!
Stay tuned!!
Yours in Love,
Tanii